I need to hire but I don't have the time!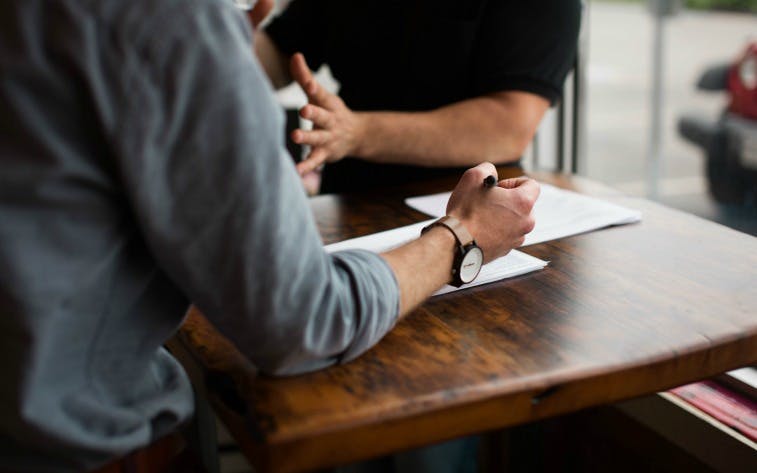 Making time for hiring can be a terrible pain in the backside. It's a classic catch 22; you need to hire talent to help the business work towards their goals, but taking the time to find talent pulls you away from your day-to-day tasks and puts you under pressure in other areas.
The good news? You've been given budget approval to hire using a recruitment agency! This is certainly a massive win (if you don't already have a strong talent acquisition function), as the time and energy that this will save you can be quite surprising.
So who do you use? You'd be lying if you said that your experience with recruiters in the past had been all sunshine and lollipops…and that's from both hiring manager and job seeker perspectives. In fact, you're definitely going to need to find someone new, because you would literally rather poke a sharp pencil into your own forehead than have another conversation with Dean, your incompetent last recruiter.
Maybe your company has a preferred supplier list, giving you a handy starting point – but maybe it doesn't.
Where do you start?
1. Interview your recruiter
Far too many hiring managers and talent acquisition teams skip this crucial step. Do you know who will be representing your company in the market? Are they credible? Do they understand your specific market and skillset requirements? Do they know your EVP?
If the answer to any of these is no, you need to rethink your choice of recruiter. If they don't know the first thing about your industry, there's no way they'll get you the best talent within it.
2. Don't go to every recruiter
When a potential hire gets phone calls from five different recruiters about the exact same opportunity, they can smell the desperation – and they'll be running for the hills in no time.
You'll also be bombarded with resumes from every angle; if you're really willing to deal with that mountain of paperwork, you might as well put your own job ad up and save yourself the recruitment fee.
3. Make sure your recruiter knows their stuff
A great recruiter should challenge you on what you really need, and advise you on market salaries for the skill set you're seeking. They should also manage your expectations around timing – is it likely to be a candidate short market, or not?
The type of recruiter you want will have the right insights to make hiring easier for you; they should be telling you as much about the market as you are telling them.
4. Narrow it down to the top two
Ask each recruiter to send their best 2 resumes only. This will force them to narrow it down to the absolute best with regards to talent and fit, leaving you with the cream of the crop. It also prevents them from throwing the proverbial sh*t against the wall, hoping something – anything – sticks.
5. Save time and reduce stress with Find My Recruiter
Find My Recruiter is going to help you save time, money, and lower your blood pressure by giving you access to the best specialist recruiters available. Cover the first four steps in the simplest way possible – on our easy-to-use online platform – and sleep peacefully at night knowing that Dean will never forward you another shitty resume again.
Start your recruiter search today at findmyrecruiter.com